Our History
In 2013, the Colorado ASSET bill allows undocumented students to qualify for in-state tuition at Colorado public colleges and universities so long as they have attended high school and lived in Colorado for at least three years.

In 2014, an anonymous donor provided scholarship funding to 7 graduating seniors from KIPP Denver Collegiate High School who were Undocumented. Now in partnership with the Denver Foundation, the scholarship program has grown from solely providing financial support to DACA/Undocumented college students to including a sense of community through engagement opportunities for scholars, an advisory board led by current and past scholars and celebrations. The program started with just 9 students and has since grown to awarding over 70 students.

In 2020, ASSET eligible students will now qualify for state financial aid via the Colorado Application for State Financial Aid (CAFSA)
How It Works
This scholarships provides financial assistance for current scholars for up to 10 semesters which may include summer semesters. The goal of providing scholarship support is to encourage college completion within 6 years of graduating high school. Keep in mind that scholars are expected to be a full-time student only during fall and spring semesters.
The Denver Foundation processes all scholarship payments in coordination with each institution. The amount of each scholarship will vary and be based on the Cost of Attendance form completed by the serving institution. The Puentes Scholarship is a last-dollar award meaning that it will be applied to costs leftover after all other grants and scholarships have been applied.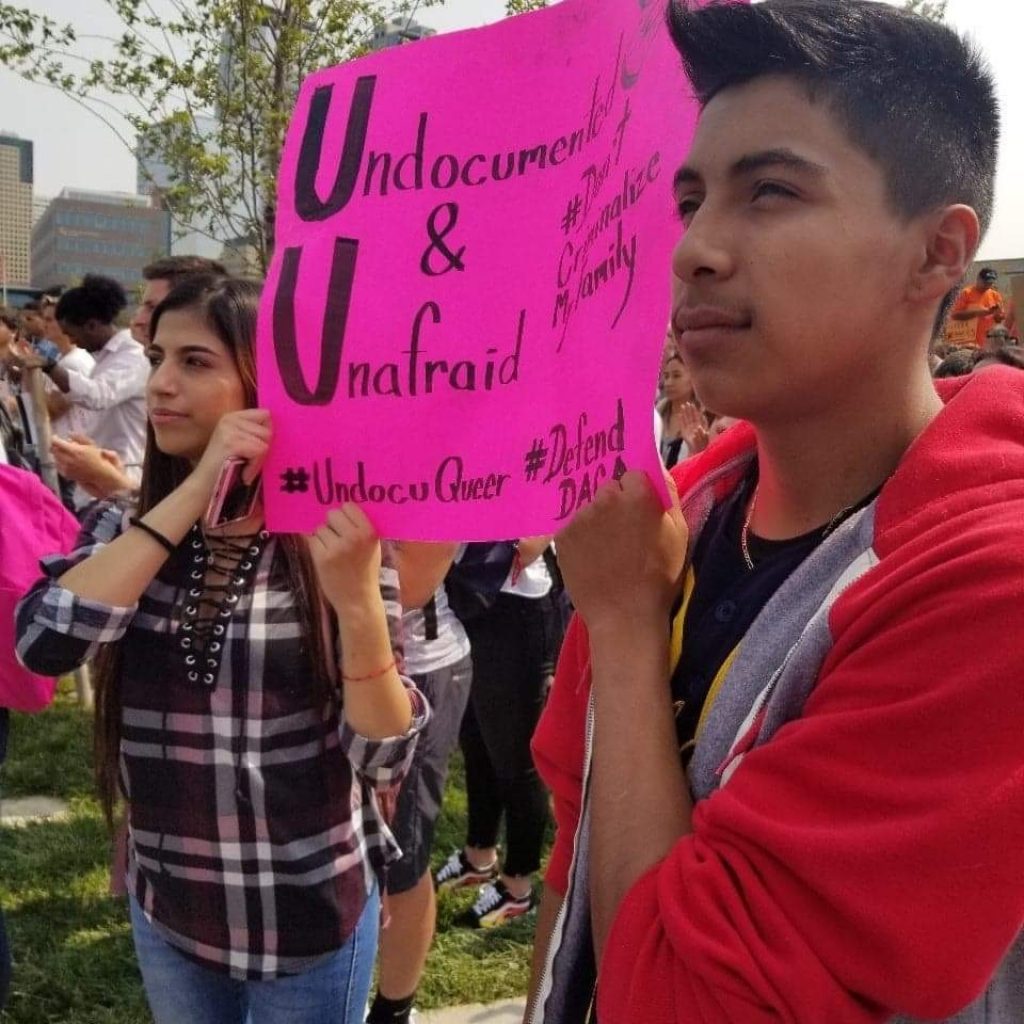 Frequently Asked Questions
When will the scholarship be applied to my student account?
Typically, the Office of Financial Aid will complete the Cost of Attendance form after the census date to confirm your enrollment. The census date varies at each institution but it is usually about two weeks after the first day of classes. After the Denver Foundations receives the Cost of Attendance form, they will send a check to your institution. Please be prepared to make out of pocket payments for supplies and housing at the onset of each semester. 
In most cases, scholars will not receive a refund as this is a last-dollar scholarship; however, there is a chance you may receive a refund based on the Cost of Attendance form. If scholars do receive a refund, we highly encourage for it to be used to purchase school supplies and pay for off-campus housing.
The Puentes scholarship also offers financial assistance for DACA applications and renewal fees! Contact the Puentes Coordinator at least two weeks prior to submitting an application. There will be no reimbursements for this fee as the checks will be made out directly to USCIS.
Can Puentes help pay for my summer classes?
Yes! Just remember that this will be considered one of the ten terms the scholarship can provide assistance for.
What if I fall out of Good Academic Standing?
Any student who falls below a 2.0 cumulative GPA will need to complete an academic appeal with Puentes and may have two additional semesters or quarters to raise their GPA. They will also be placed on an academic contract with specifications on expectations.